PRE-INSULATED PIPES
PRE-INSULATED PIPES :
Insulation of pipes with polyurethane can result in significant energy savings. Polyurethane pipe insulation is installed as a single layer which saves time and reduces labor costs. Polyurethane pipe insulation has excellent thermal conductivity which means it need be only half as thick as its main competitors (thereby improving ease of installation in restricted spaces).
Pipe insulation is achieved by injecting polyurethane between the inner carrier pipe and an outer shell pipe. Alternatively, pipes can simply be sprayed with polyurethane foam which is then covered with an external coating. Finally pipes can also be manually covered with block polyurethane foam.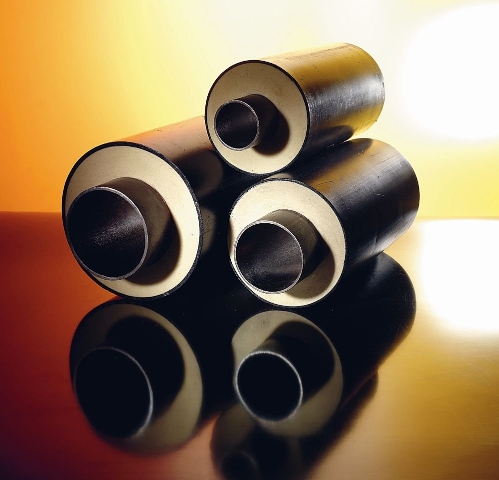 PRE-INSULATED-PIPES